Skip Navigation
Website Accessibility
About Us

After teaching quilting and making wearable art since 1972, Lorraine started Lorraine Torrence Designs, our wearable art pattern business, in 1996 with four patterns. Each year we have added new patterns, and in some years have discontinued patterns. In 2000, Gina Bronow gave us the opportunity to buy her pattern company, Grainline Gear, which we did happily and eagerly. Since we bought the company, we have added new Grainline Gear patterns designed by guest designers. Our two pattern lines depend on a talented team of indispensable individuals. Let me introduce them:
Lorraine Torrence
Lorraine
holds a BFA in Art and an MFA in Sculpture but started making quilts in 1971. She has been teaching quilting since 1972 and now teaches on the national circuit as well as in other countries. Her love of clothing mixes with quilting skills and results in wearable art that has been exhibited in 3 Fairfield Fashion Shows, 3 Bernina Fashion Shows and 7 AQS Fashion Shows. She has won numerous awards in the AQS Fashion Show and has judged that show and other wearable art shows several times. She owns two lines of garment patterns, has written 3 books, contributed to others and in 2001 designed her first line of fabric for Clothworks. In 2009 she started a third line of garment patterns for young, beginning sewers, Sewn...square one for your style. In 2012 she sold Sewn to one of her young designers, Elizabeth Pursley. Please visit
www.sewnsquareone.com
to see these great patterns! Now, slowing down is inevitable, but Lorraine will continue with her website presence and continues to teach locally and regionally
Ruth Vincent
Ruth
is the talented designer of Grainline Gear patterns Crossroads Jacket, Quattro Curves Jacket, Jambalaya Jacket, Mandalay Medley and, Noren Ensemble. She brings with her a background in textiles that ranges from garment and quilt design to retail fabric sales to administrative work in the wholesale fabric company, In the Beginning, to work as a Museum Curator. She recently retired but hasn't stopped sewing fabulous creations. Ruth's designs for Grainline Gear are consistently top sellers!
Deanne Bodeau
Deanne's
academic background and real life work experience in the L.A. garment industry as a fashion designer mixes with her passion for fabric and quilt-making to result in more great designs for Grainline Gear. Her flair for trends and contemporary style is apparent in her designs for Grainline Gear including Walk on the Wild Side Pants and Bungee Jumper. Deanne has worked for Clothworks, a wholesale fabric company and currently works for the Seattle School District.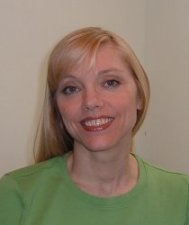 Lisa Dolson
Lisa
is another very indispensable part of the team puzzle is our so, so, so expertly talented pattern-maker and grader, Lisa Dolson. Professional training in pattern-making, design and grading, as well as experience in the Dallas garment industry gives Lisa the background for what she does for Lorraine Torrence Designs and Grainline Gear patterns. But her endless generosity, good advice and conscientious attention to detail is something she was born with. She's the one who takes our original patterns and prototype garments and tweaks the fit and refines the pattern style details. Lisa lives in a rural area of Montana with her husband and young children where she mixes fashion know-how with domestic things like canning fruit! I'm very fortunate to have Lisa on the team!
Mike Torrence
My husband,
Mike
, is a retired General Contractor He knows everything about the patterns except how to sew them, but could fool the most savvy garment maker with his extensive sewing vocabulary. He also offers plenty of business advice (some of which I actually take!) helps with Quick Books Pro and always gives me good-natured support.
Ben Torrence
My talented son,
Ben
, manages to find time to help me with those mysterious computer graphics tasks like magazine ads, brochure designs and pattern covers. And does it like a pro! I'm lucky he agrees to moonlight for me when he's busy running a General Contracting business, helping his wife sell her jewelry at Craft Fairs and trying to satisfy his soul playing music as often as he can!